MEAN WELL: Best Power Supply Manufacturer
By Danby Ma/ MWEU Sales Dept.
danby@meanwell.eu
At the 24th edition of Trophy Award Ceremony of SPDEI, MEAN WELL was honoured to receiving the Trophy of the Best Power Supply Manufacturer of 2019 from the hands of the chairman of the French Professional Syndicate of Industrial Electronics Distribution (SPDEI) in the glamorous historical auditorium located at the heart of the city of Paris.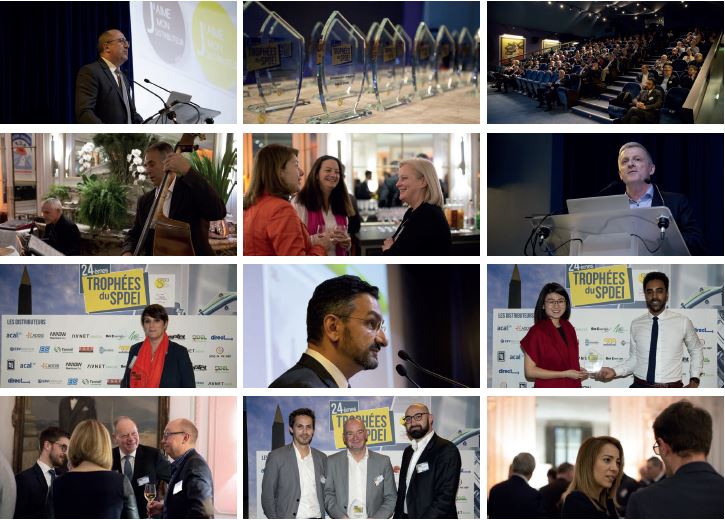 With more than 700 well-experienced and professional French experts in the field, including some of the important Distribution partners of MEAN WELL, the Professional Syndicate of Industrial Electronics Distribution (SPDEI) has been one of the most active professional syndicates in France, and it has never ceased to take part in developing the French distribution network in the electronics industry during the past 40 years.

Hence, the Trophy Award of Best Power Supply Manufacturer from the members of SPDEI represents a great recognition of the hard work of MEAN WELL and its partners in the French market during the past years. Meanwhile, having received successively three Trophies of SPDEI in less than one decade also marks the good quality and high reliability of MEAN WELL Power Supply.

With the great support and recognition from our partners and end customers from around the world, the entire team of MEAN WELL is determined to going further this new decade, with one clear vision in mind: Pioneering Global Standard Power Supply Industry!