MEAN WELL Power Can Help ! One Medical Power Supply Saves One Life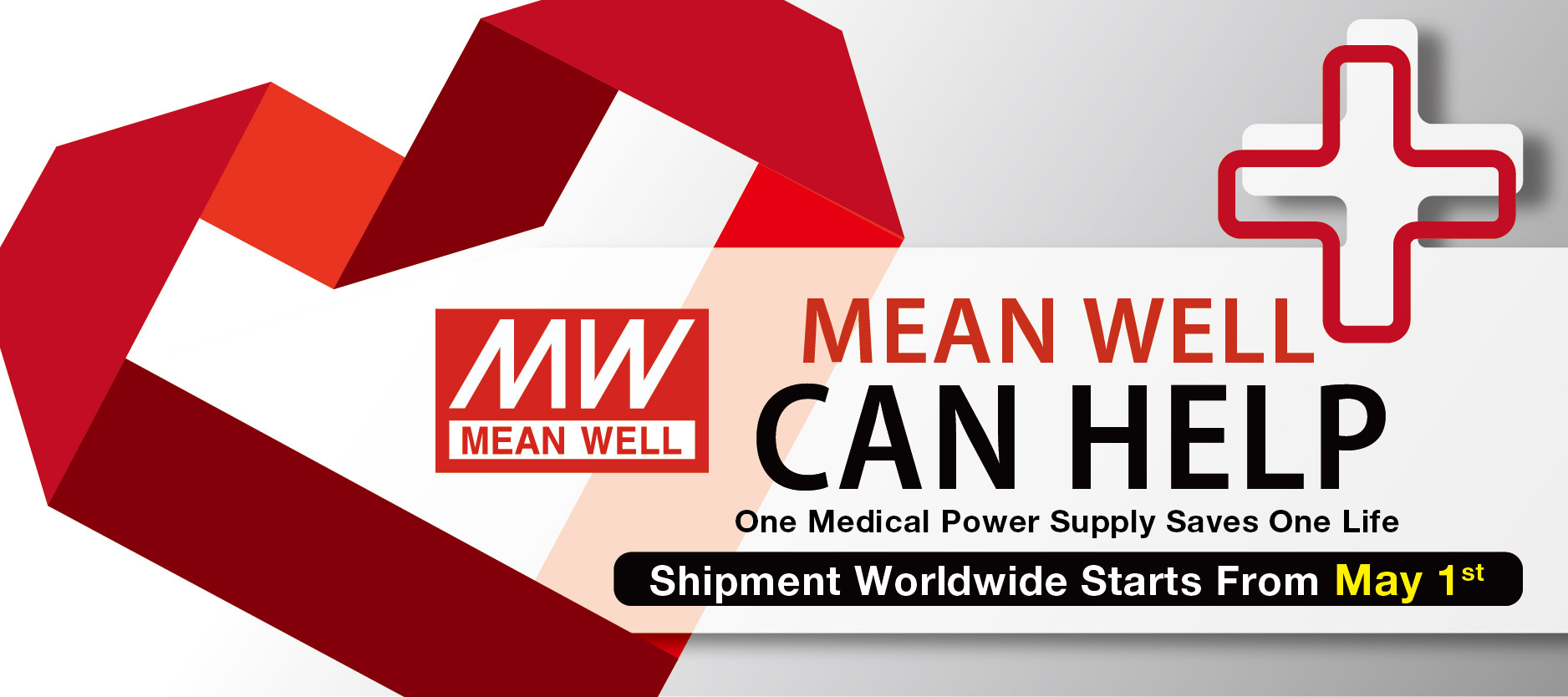 With the outbreak of the COVID-19 pandemic all over the world by the end of January, MEAN WELL is swarmed with the medical power requirements from all over the world, especially for ventilators, nucleic acid detectors, mask machines, and temperature measurement equipment, etc. Among all medical devices demands, life support equipment such as patient monitors and ventilators are the most urgent. To alleviate the emergency and save more lives, MEAN WELL headquarters swiftly orders Suzhou MEAN WELL (SZMW) to build up special production lines for medical power supplies. In the meantime, the original production capacity of SZMW is allocated to the factory in Taiwan and Guangzhou. Now, medical power supplies are our priority, and the shipment is expected from May 1
st
.
As a leading brand of standard power supplies, MEAN WELL has profoundly dedicated to the medical power supply industry for a long time. At present, the whole medical power supply product portfolio covers more than 500 models (1 ~ 1200W). Kevin Chen, Chief Operating Officer of MEAN WELL Group, said "The resumption of work rate of MEAN WELL reached 100% at the end of March. However, many components still cannot be acquired on time due to countries lock-down policies. To solve such a problem, we start up "One component saves one life" plan with our supplies together. Without the robust support from our supplier partners, the key components for medical power supplies could not be obtained successfully. After integrating all power supply requirements from customers and local governments, MEAN WELL immediately rearranges the production lines of three factories and works overtime to fulfill the demands. We do everything we can to help. Let us fight the pandemic together!
Marketing Director of MEAN WELL Group, Alex Tsai, points out that each power supply carries a life. The epidemic is far worse than expected. However, MEAN WELL is fully prepared and committed to fast delivery. I wholeheartedly appreciate all of the colleagues, supplies, distributor partners efforts, and supports. The pandemic war will end. Let us fight together! Turn your face to the sunshine and all shadows fall behind.
We are proud as a "Taiwan Brand" to have the largest market share in the global standard power supply market. MEAN WELL has focused on the industrial standard power supply for nearly 40 years, and has won the Taiwan Excellence Award for consecutive years.
As a member of a global citizen, MEAN WELL is ready to help global customers and local governments to overcome difficulties and solve the plight of the lack of medical resources. Let us stand together and save lives. MEAN WELL is helping! Taiwan is helping!