The brand-new homepage of the Virtual Expo is waiting for you!
Since
MEAN WELL's Virtual Expo
opened in August 2020, it has accumulated tens of thousands of visitors! For the upcoming year, we have made major changes to the homepage of the Virtual Expo, hoping to give you a better experience through clearer themes and more convenient ways to visit the Expo! Come and follow us, and get a quick look at five highlights of the new Virtual Expo:
Highlight 1
You can find the Carousel Banner at the top of the homepage for the latest power solutions.

Highlight 2
The pop-up buttons for Product Halls allow you to get information you need quickly.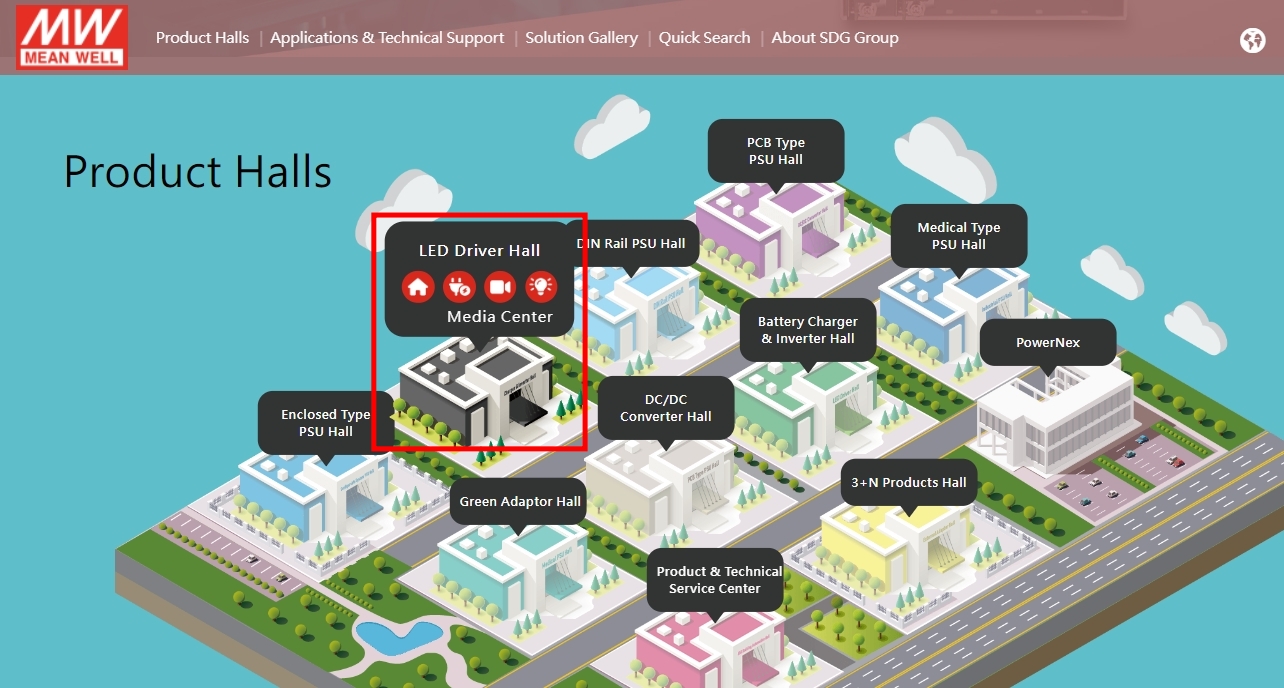 Highlight 3
With just one click on the homepage, you can get the Application & Technical Support you need most (certification, intelligent control and others).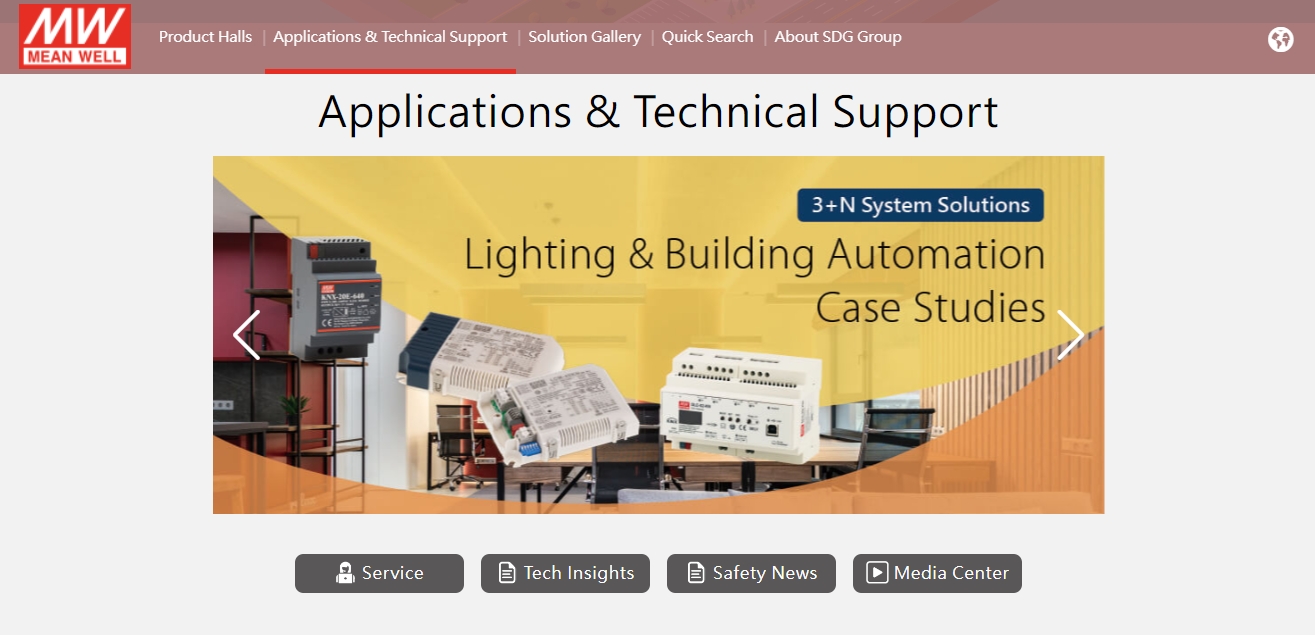 Highlight 4
The newly opened
MEAN WELL Suzhou Intelligent Campus
is an application park where MEAN WELL Group presents product innovations and energy solutions with the guiding principles of "Intelligence, Eco-friendly, New electric power" and " Electrify, Digitalize, Automate". We invite you to visit the 8 major systems in the Intelligent Campus, and you will learn about the relevance and impact of MEAN WELL's standard power supply in various industries, providing a wide range of the most advanced solutions for all of MEAN WELL's industrial customers.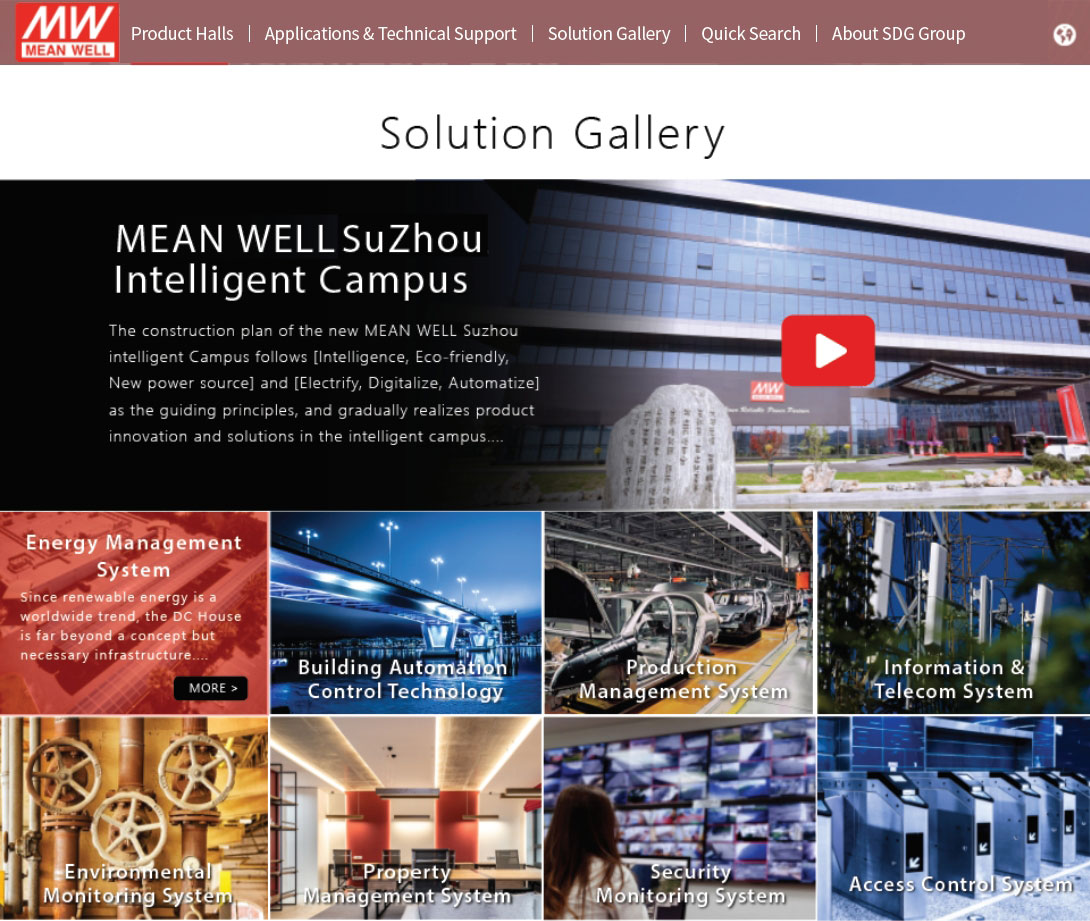 Highlight 5
Now, you can also use the MEAN WELL APP to browse the "
MEAN WELL Virtual Expo
"! The mobile version of the Virtual Expo is waiting for you!