Application of LAD Series - Enclosed Type Economical Security & Fire Alarm Power Supply
Technical Service Center / Zhendong Wang
The use of intelligent and digital products is expanding rapidly in line with the development of science and technology, while the trend of intelligent development is also being adopted by the fire protection system. The LAD series: Enclosed Type Economical Security and Fire Alarm Power Supply, incorporates UPS, battery charger, and digital communication features. With its compact size, it not only free up space of the system, reduces design costs, but also improves system reliability at the same time.

The LAD series comes in two models: the "Basic" (LAD-120/240/360/600) and the "UART Communication" (LAD-360/600xU). Both adopted 1U slim design, in order to meet the application requirements of various fire protection system.

TTL Basic Model (Signal Only):

The purpose of TTL signal terminals is to detect AC OK, battery disconnect/reverse polarity, battery full, and discharge signals through external circuits.

• AC OK
• Battery Disconnect/Polarity Reverse
• Battery Low
• Battery Full
• Discharge


The following is an external circuit with a DC voltage source V and a current limited resistor R: (The maximum supply voltage is 50VDC and the maximum load current is 30mA)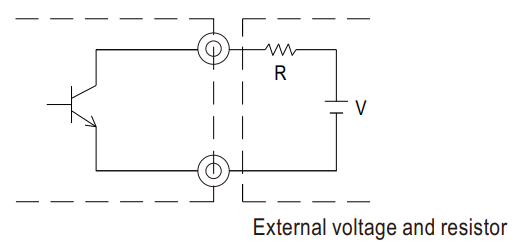 UART Communication Model:

Through UART communication, the power supply can communicate with the MCU (Main Control Board) to read charging voltage, current, working status and fault protection; simplify hardware design and achieve intelligent control functions.




Application Example:Fire Protection System UPS Backup Application

When the mains AC grid is normal, the back-end equipment is powered through the LAD-360; when the AC grid is powered off, the UPS function is immediately triggered and the battery is switched to power the back-end equipment through internal relay switching.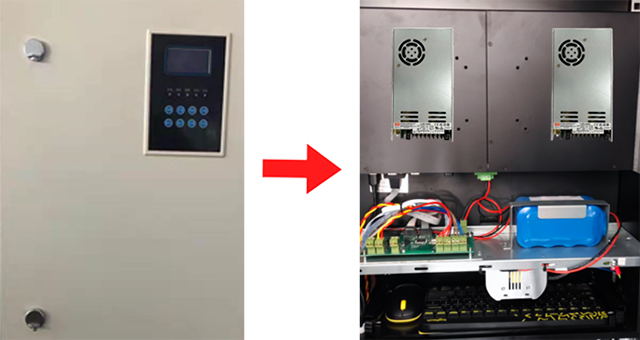 Figure of Fire Alarm System Control Cabinet
For product information and support, please contact our authorized distributors and local representatives