ISH 2019: MEAN WELL Releases the World's First LED Driver with KNX Technology
MEAN WELL debuted the world's first KNX LED driver at the 2019 ISH show in Frankfurt, Germany from March 11 to 15. During the five-day show, ISH once again gave an impressive demonstration of its status as the world's leading trade fair for heating, ventilation, and air conditioning (HVAC) and water, attracting over 190,000 visitors from 161 countries.
This year at ISH, MEAN WELL co-hosted a stand with KNX Association, displaying our newly launched, cutting-edge KNX products in smart building solutions, including the universal actuator (
KAA-8R
), the dimming actuator (
KAA-4R4V
), the compact KNX power supply (
KNX-40E
), the world's first constant current KNX LED driver (
LCM-40/60KN
), and a preview of the constant voltage KNX LED driver (PWM-KN).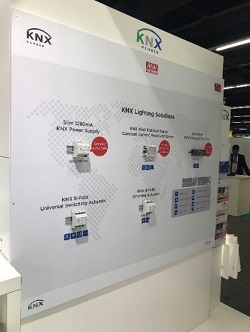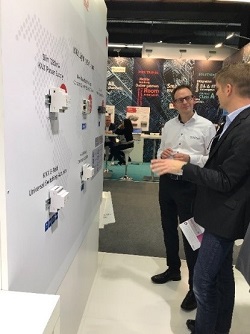 The highlight was MEAN WELL's KNX constant current LED driver (
LCM-40/60KN
), which includes a direct KNX interface to avoid using the complicated KNX-DALI gateway. It is also equipped with a push dimming interface, operation hours, power consumption feedback, a constant light output function, and synchronization, providing optimal design flexibility to an LED lighting system.
For more details, please refer to
MEAN WELL Building Automation Solution Website
, and the product introduction video below.