PAN MEAN WELL Group vaccination rate has up to 90%
By: MEAN WELL Group Marketing Center
Since 2020 December 8th, the British vaccinated the first COVID-19 vaccine, until this October, over 200 countries vaccinated the total dose up to 6700 million. Due to unpredictable epidemic situations and variant viruses, the popularity of vaccination is predicted in the future. Thanks to global partners' support and efforts, MEAN WELL group remains zero confirmed cases and official operation.

Vaccination is the most effective way to protect ourselves, family, friends even the whole community. Nowadays, countries are pursuing vaccine coverage rates to back to normal life. PAN MEAN WELL SDG Group is a global enterprise that highly relies on international commercial. We not only encourage employee vaccination but also encourage the global partners to get vaccinated. Until November 1st, the PAN MEAN WELL Group vaccination rate has up to 90.3% reach early the preset goal even surpass Taiwan vaccination rate to achieve herd immunity(73.97%).
Since 2021 May 17th MEAN WELL Group vaccination rate continually rising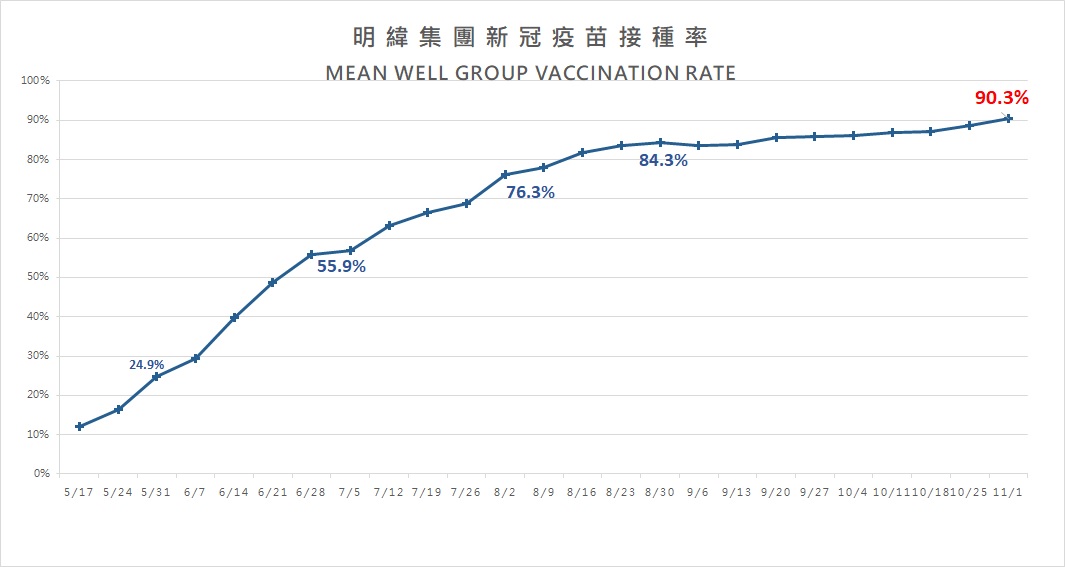 To encourage employees to be vaccinated, the headquarter has accomplished the third monthly Lucky Draw and extended the participants to employee' household members. The fourth Lucky Draw will be held on December 6th.
MEAN WELL Group online Lucky Draw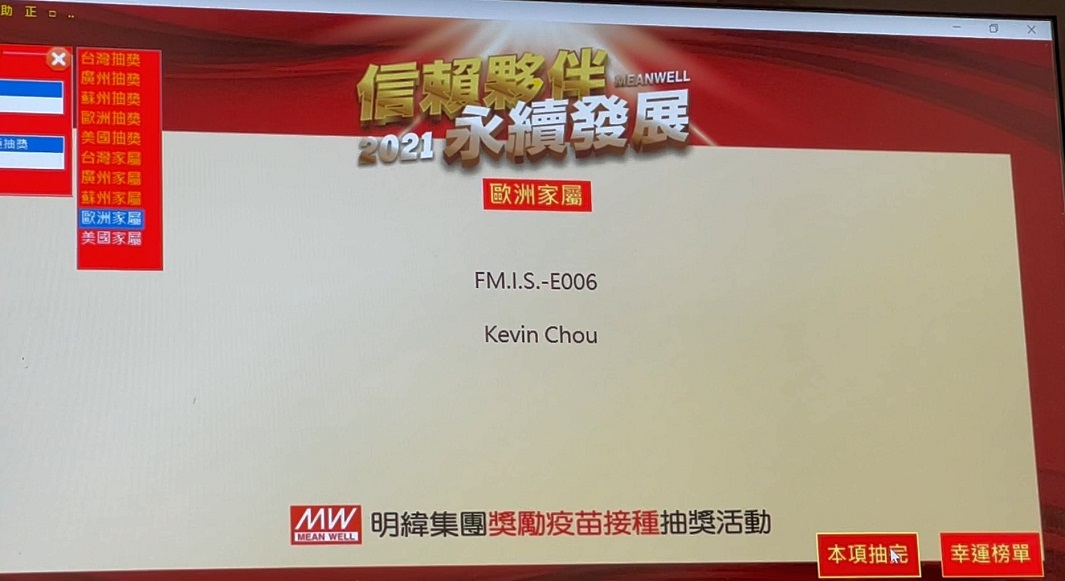 The management team witnessed the vaccination rate reach early the preset goal