Distributor Network
MEAN WELL products can be purchased through over 100 authorized distributors in over 60 countries. Distributors are chosen carefully to ensure our customers can enjoy the best local service.
If you still like to contact MEAN WELL directly, please fill out the Sales Inquiry Form or E-mail us. Thank you!
Cong Ty Tnhh Ky Thuat Dien Hiep Luc
97/4 Tran Thi Co street, Quarter 6, Thoi An Ward, District 12, Ho Chi Minh city, Viet Nam
TEL:+84-903733151
Web site
Product lines
AC/DC Enclosed
Din Rail
Modular Power
LED Driver
19"Rack Power
Open Frame
Adaptor
DC/DC Converter
Charger
DC/AC Inverter
KNX products
Peripheral Accessory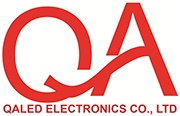 CÔNG TY TNHH ĐIỆN TỬ QALED
427/29A Lê Văn Quới,P.Bình Trị Đông A,Quận Bình Tân,Tp.HCM.
TEL:+84-0909791751
Web site
Product lines
AC/DC Enclosed
Din Rail
Modular Power
LED Driver
19"Rack Power
Open Frame
Adaptor
DC/DC Converter
Charger
DC/AC Inverter
KNX products
Peripheral Accessory