PowerNex|DC Cooling Fans|4 x 4, 6 x 6, 8 x 8 cm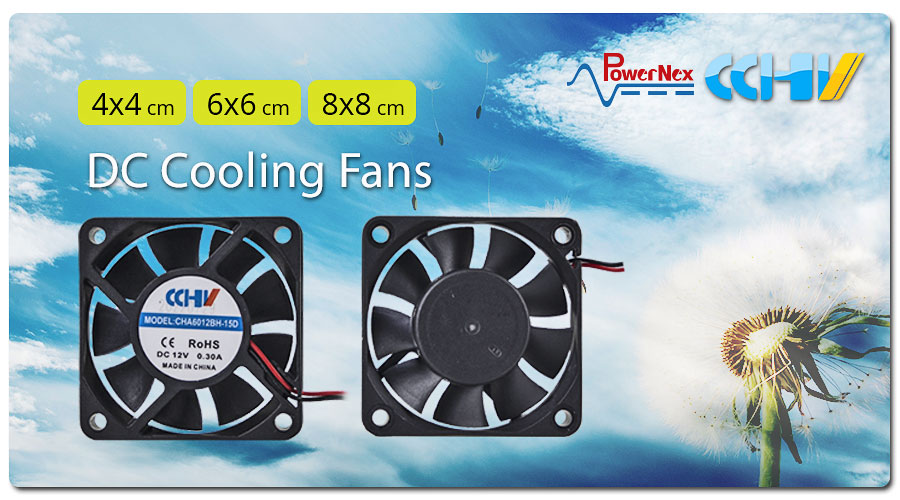 The fan is an active cooling element, which is mainly used in household electronics or industrial product equipment. It has the characteristics of low noise, low power consumption, and it can continuously provide the stable air volume that would avoid the equipment/devices malfunction caused by overheating during use.

This product is widely used in communication, power supply, energy storage, instrument and medical equipment... and other industries. Flexible for a wide range of environmental conditions based on the acquired certifications in UL, CE, TUV, VDE and also complies with the requirements of ROHS and REACH in environmental laws and regulations.