Modification Service For LED Driver Cables
Viewers : 255
MEAN WELL offers cable length modification service including input or output with waterproof connector or extend cable length to improve longer lead time issue and offer a total solution service for our customers. For detail modification solutions, please consult our sales for details.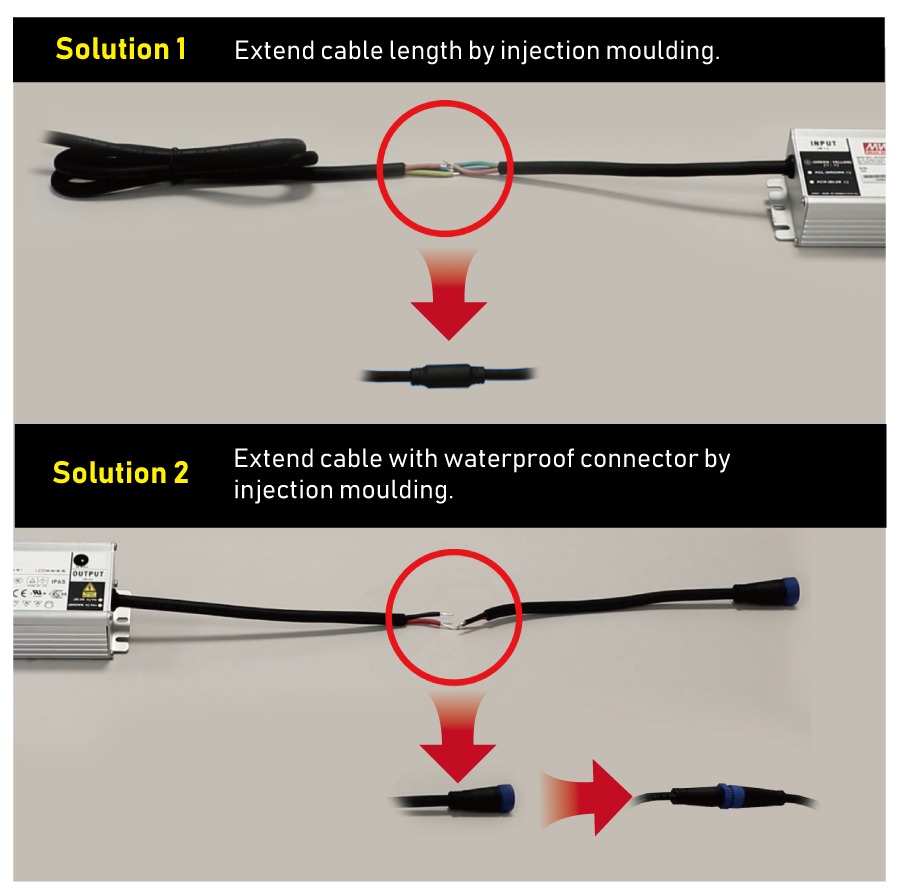 Remark
MEAN WELL can support to modify the length of cable or reproduction with new cable.
There are 4 different length 30/60/90 or 120 cm as our standard size and different size of waterproof connectors with M12 /M15 / M16 / M19 for selection. If client needs mating connector, please consult MEAN WELL for details.
This modification service is suitable for XLG / HLG / ELG and XBG series.