MEAN WELL continually launched the new products in various industries in 2022 Guangzhou International Lighting Exhibition!
The 27h Guangzhou International Lighting Exhibition was successfully closed on 6th August! As the global standard power supply brand MEAN WELLs'new products keep attract visitors attention! Let's take a look at the speciality that we enhanced in this exhibition.
【DC Centralized Bus——helping global to decrease carbon emission】
With the increase of energy costs and the demand for green energy, MEAN WELL proudly presents the new DC centralized bus for lighting and indoor device applications. UHP-1500-380E with 380V output voltages combine with MEAN WELL's DC-DC driver, NHDD-40 series can achieve the DALI and KNX smart lighting control solutions. The DC centralized bus will be the trend of indoor power which can reduce the loss of power conversion and cost.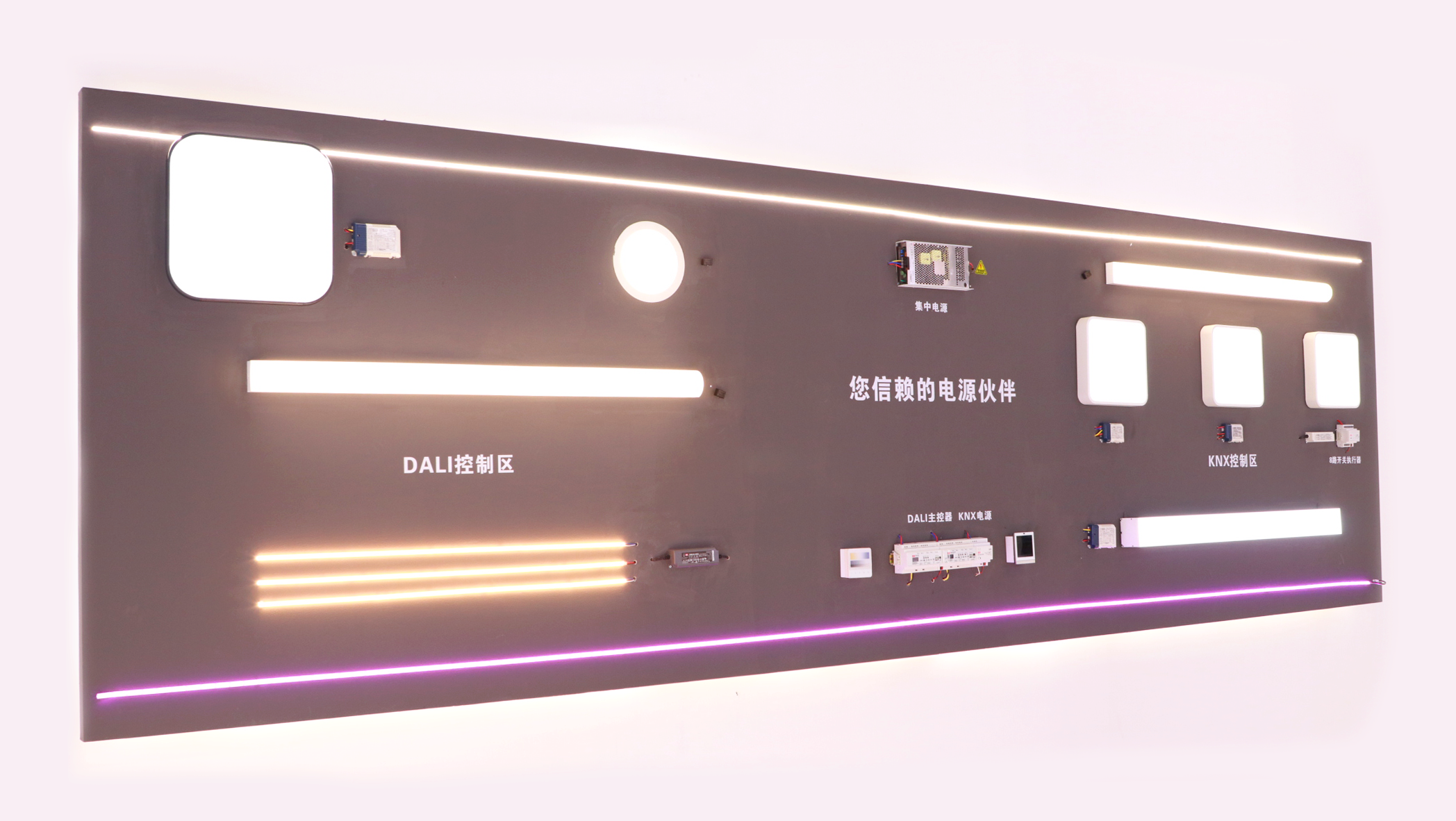 DC Centralized Bus Area

For more DC Centralized Bus introduction, please watch the following video:
DC Centralized Bus-DALI-2 digital lighting system
【Smart lighting upgrade——LCM-40TW】
This year MEAN WELL released the LCM-40TW Tunable White LED driver. LCM-40TW can adjust the ambient color temperature through the two output channels which can be used with multi-stage currents adjustable from 500 to 1050 mA. In addition, when the user does not engage in the DALI bus, they can also use the DALI interface with the Push-dim button to adjust color temperature, allowing users to achieve adjustable ambient lighting according to existing field conditions.
For more DC Centralized Bus introduction, please watch the following video:
【Multi industries developments——six niche product lines、3+N products debut at Guangzhou International Lighting Exhibition!】
MEAN WELL started the business in the electronic industry and gradually with our own brand near 40 years, setting a century-old benchmark as the enterprise leading global standard power supply manufacturer. MEAN WELL released six niche product lines and 3+N system solutions, focusing on the Medical, Renewable energy, Security and Transportation industries.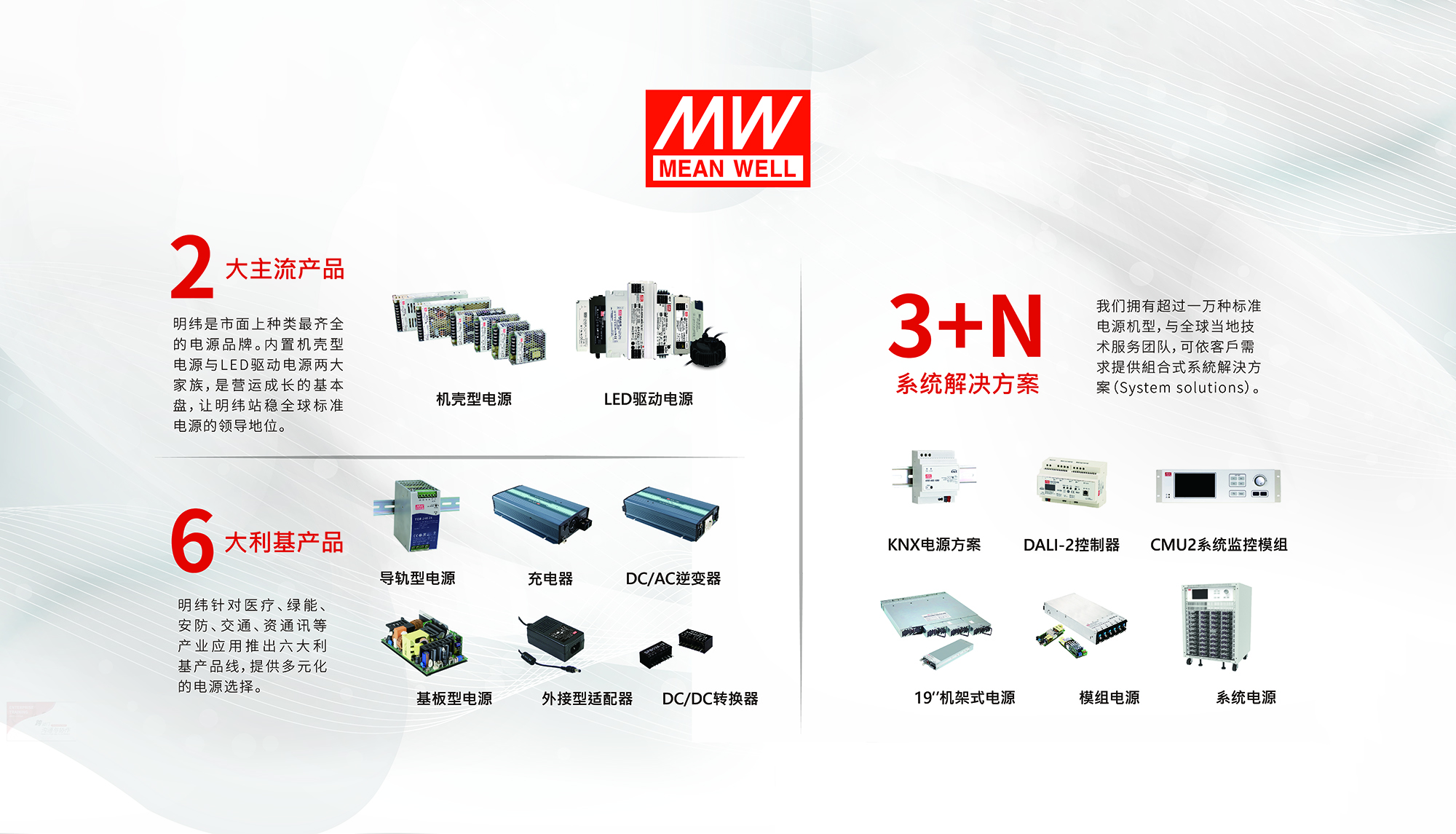 【SDG Sustainable Development】
The prospect of a Sustainable Development Group (SDG) was initiated by Jerry Lin, MEAN WELL's founder. He selected nine goals from United Nations Sustainable Development Goals (SDGs), integrated the SDG spirits into the corporate sustainable development and set 2021 as the SDG Group debut year. SDG group keep the good intention combine the global partners to construct the power supply industries alliance and to create a better environment for our next generation!



Looking forward to seeing everyone at the 2023 Guangzhou International Lighting Exhibition!