MEAN WELL Showcases System Power Solutions across a Wide Range of Applications at Computex 2023
Brand Center / Elyse Li
elyse@meanwell.com
2023 Computex Taipei starts from May 30th to June 2nd, 2023, at the Taipei Nangang Exhibition Center, Halls 1 and 2. The four-day exhibition will bring together domestic and international ICT companies and startups, integrating innovative hardware and software technology, and showcasing the latest technological products, creating more sparks of technological innovation!

This year, MEAN WELL is actively promoting
System Power Solutions
and related applications, expanding its operational capacity, and exploring new business opportunities in collaboration with
PowerNex Precision
, a subsidiary of PowerNex Group.
The trend towards high-power, high-efficiency, and power management functionality in advanced power supplies is growing. MEAN WELL's "System Power Solutions" is a product portfolio that combines high efficiency, high reliability, and parallel functions, such as the 128kW
Rack-mounted Switching Power Supply & Battery Charger NCP-3200
, which combines with a 19"*1U rack to form a system power. The rack power supply system is assembled in a standard 19" cabinet with the all-digital power supply NCP-3200 and
Multi-Industry Smart Intelligent Controller CMU2
, which has complete communication and control functions which is suitable for application in the ICT server power supply market.
Since many countries focus on energy-saving and carbon-reduction issues, how to combine renewable energy and effectively integrate power supply and energy storage is a future trend. MEAN WELL has launched the "DC Centralized Power Supply Solution," which can be used in data centers, charging systems, and combined with lighting systems, with the
UHP-1500-HV High-voltage Output Power Supply
and the
DLC-02 Digital Lighting Controller
, significantly reducing unnecessary power losses and power costs. In addition, the low-voltage centralized power supply with DC 48V can be combined with the UHP series power supply to provide customers with a systematic application of PoE Ethernet power supply.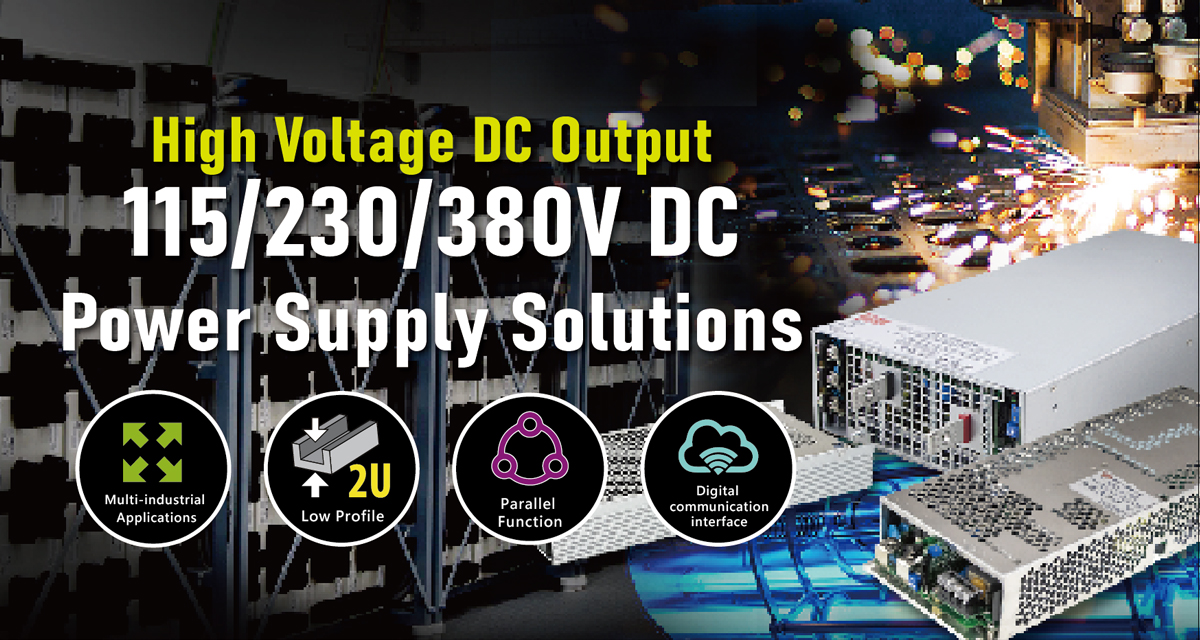 Based on the strong demand for green energy products in various industries, MEAN WELL's launched
NTS/NTU series
Inverters and
NPB series Chargers
can be combined with customer-side battery systems to provide customers with painless solutions to power supply problems in various situations without AC power grid. In addition, the
BIC-2200 Bidirectional AC/DC Power Supply
, with charger and grid-tied inverter functions, can charge the DC battery through AC and reversely discharge it in 1 ms. Through reverse power operation, the DC battery power can be fed back to the AC power grid, significantly improving energy utilization and reducing carbon emissions, receiving positive feedback from the market since its launch.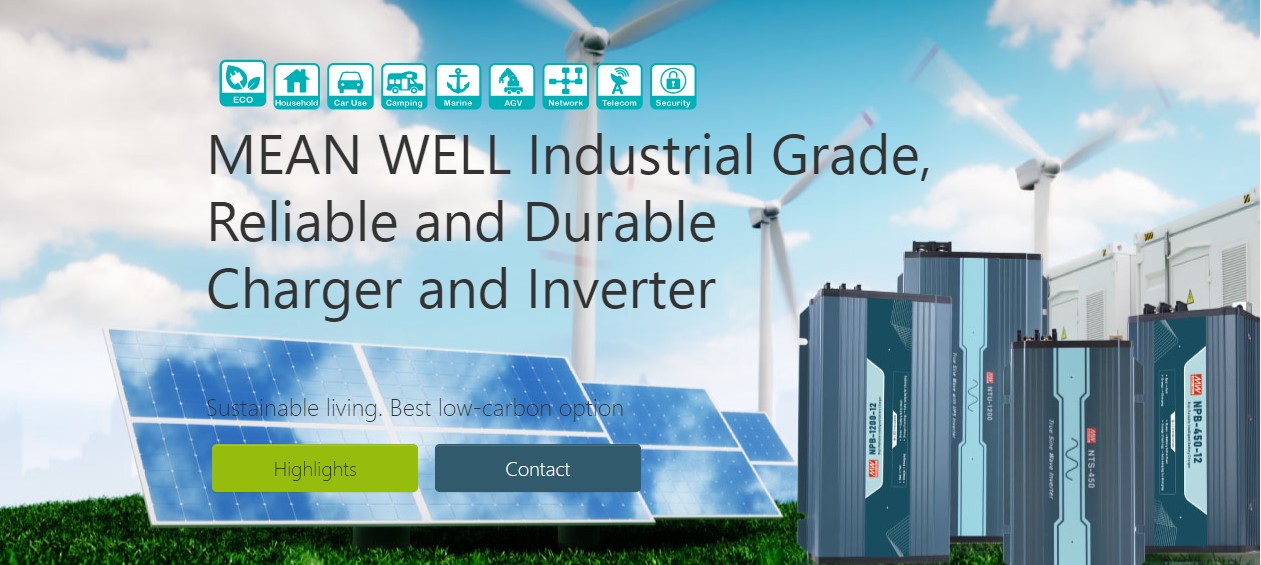 During the exhibition, our product managers and technical service engineers with rich industry experience will showcase a variety of applications, combining the latest power supply technologies with real-life cases. We sincerely welcome distributors, customers, and partners to visit us!
MEAN WELL Booth: Taipei Nangang Exhibition Center Hall 1 K0204