SDG Group issued Jerry's dollar 2B voucher, heading to the sales target of $2 billion by 2024
Viewers : 863
By: Yvonne Chen/ Group Brand Center
This is an interesting story! Go back to May of 2014, in the European distributor conference in Brussels, Belgium, hosted by Benelux distributor Telerex. Their creative marketing team designed a voucher printed in MEAN WELL's founder, Jerry Lin's portrait, offering all the participants to use in casino games. At that time, Jerry promised that when the combined revenues of MEAN WELL Group reaches USD 1 Billion, the voucher can be exchanged for USD 100 in real dollar. At the end of 2018, MEAN WELL Group officially broke through USD 1 Billion. In January of the following year, Mr. Joerg Traum from German distributor Emtron Electronic, carried his treasured "Jerry's dollar" to participate MEAN WELL's end-year party, being the first person to have successful redemption! After that, at the European Distribution Conference held in Venice Italy in May, Jerry kept his promise to provide exchange with a stack of US dollars!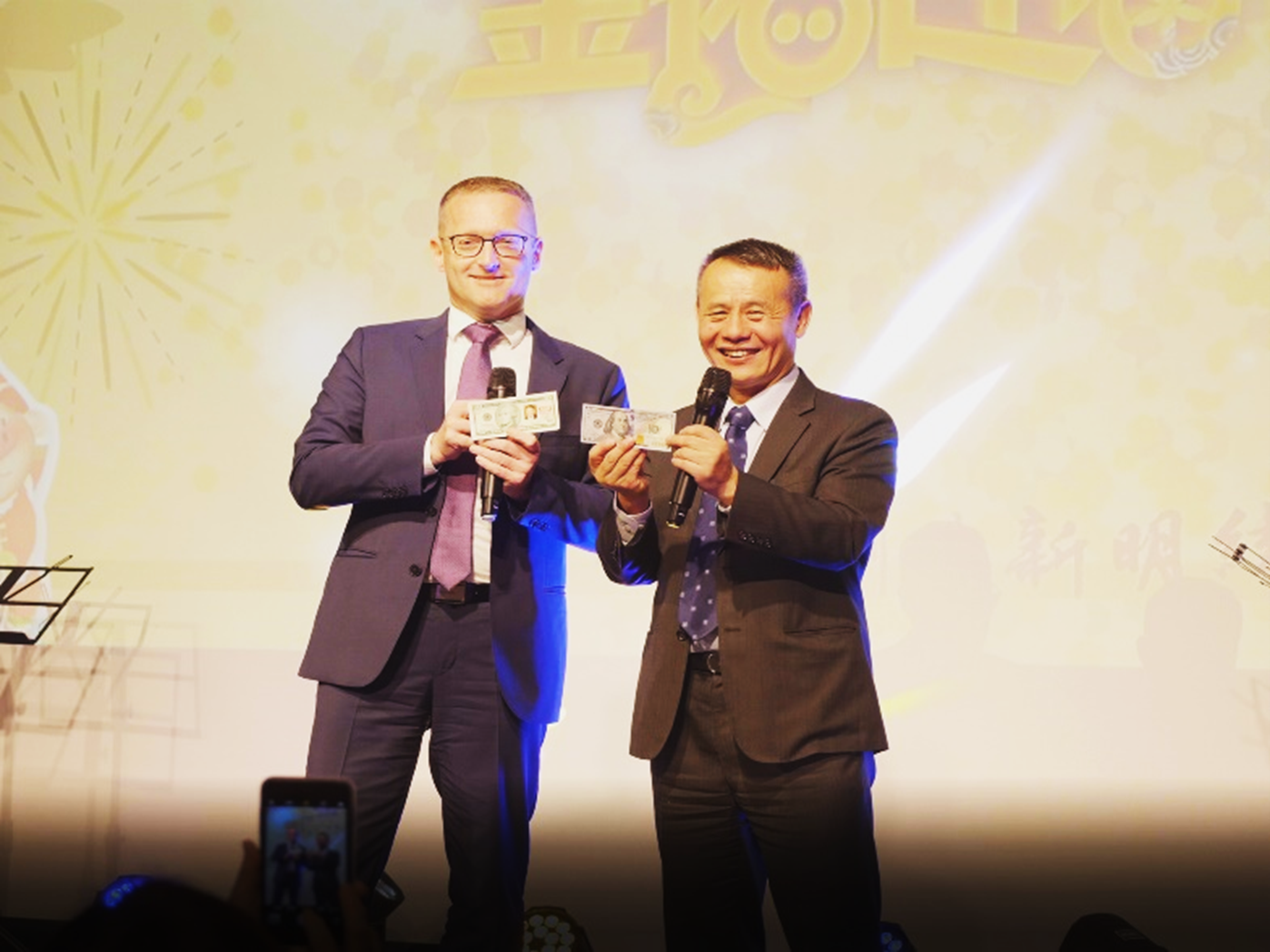 Pic: MEAN WELL HQ end-year party in Jan of 2019
Pic: European Distribution Conference held in Venice Italy in May of 2019
Now, we would like to carry forward this good idea. Not only combined with the SDG sustainable development concept and set the sales goal of 2B in 2024, but also expand issued objects to all SDG member partners, including employees, distributors, key account members (KAM), subcontractors, suppliers, SDG partners, volunteers, public welfare foundations…etc.

The purpose of Jerry's dollar 2B voucher is to build a common vision with all employees and SDG partners, and exert the power of striving for excellence! When MEAN WELL Group achieves a consolidated revenue of USD 2 billion before December 31, 2024, the SDG member partner who hold this voucher will receive 5,000 SDG points. At that time, we will notify all SDG members and announce it on the SDG website.
Front: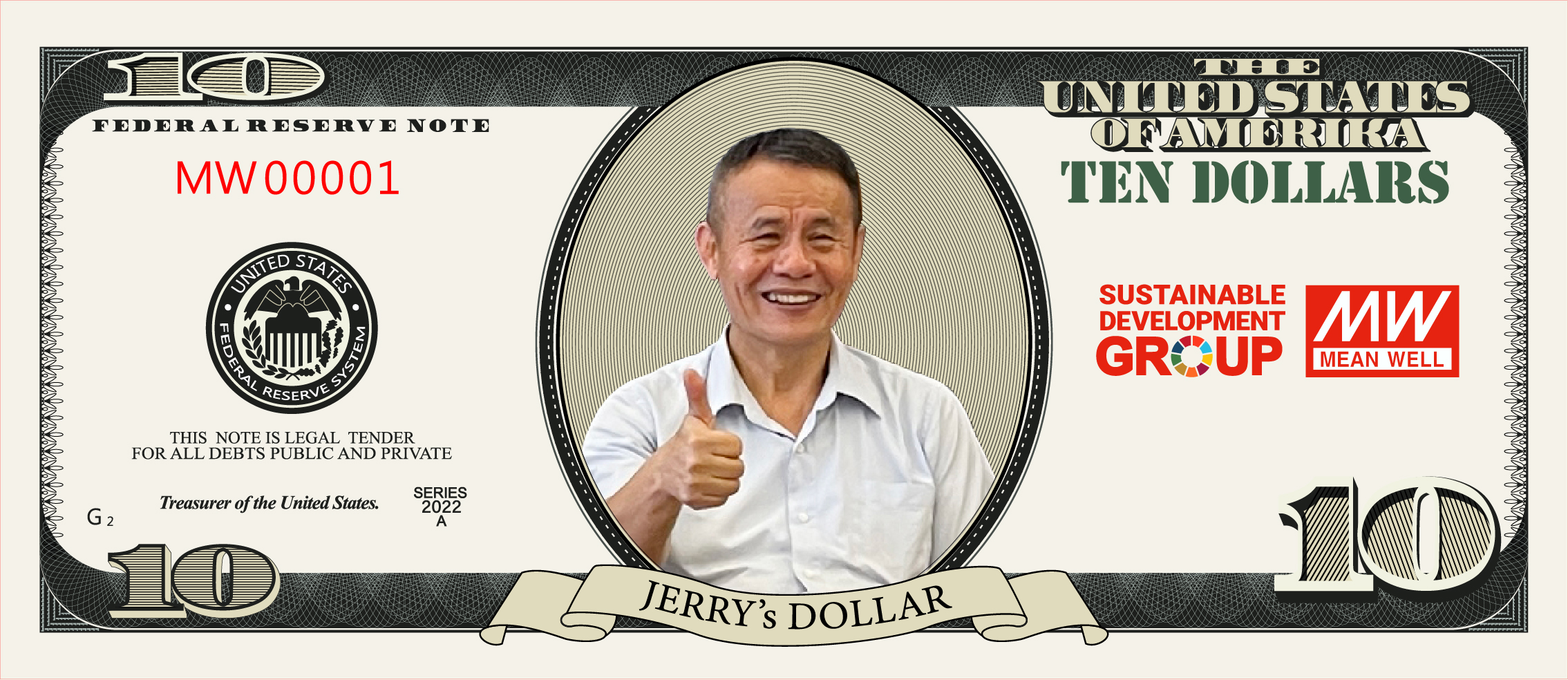 Back: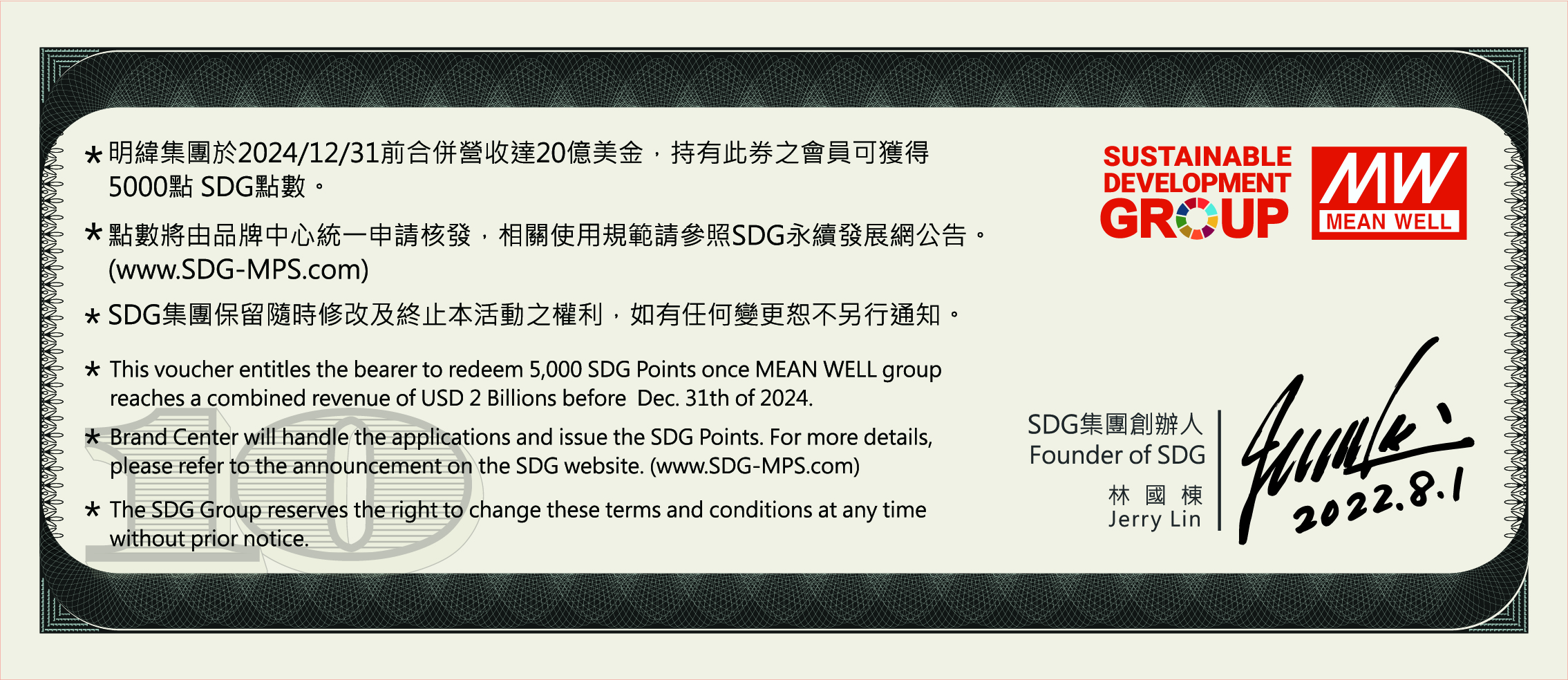 If you agree with the philosophy of SDG Group and are willing to work together to contribute to a better environment for the next generation, you are welcome to join SDG members. Let us pursue excellence, and work together towards 2B in 2024!
Related links:
SDG website
Video_2022 heading to the future
ESG
Promotion Plan