MEAN WELL Book and Documentary (English version) are published
Viewers : 389
By Yvonne Chen/ Marketing Center
Dear MEAN WELL Partner,
I am delighted to tell you that MEAN WELL book and documentary "The Power of Reliable Partners" was published in an English-language version. Before having the book at hand, you can refer to the introduction as below.
Introduction:
The book was written by Joe Lee, a Taiwanese free-lance writer contributing Common Wealth Magazine. The first interview debuted at Electronica (Munich) in November 2018, completed editing of Chinese version in Nov. 2020 and English version in Feb. 2021 respectively. It took more than two years, foot print had reached Asia, Europe, and the United States, interviewed nearly 100 MEAN WELL partners, including employees, retired staffs, distributors, suppliers and cooperation partners.
The book is divided into four parts with fourteen chapters. The first chapter starts with Tamshui River, near which Jerry Lin lived in his childhood. The last chapter ends with "I love Tamshui River", just like a circle, symbolizing perfection and harmony with the land and rivers.
The base pattern on book's cover is designed with the word "reliable" in various languages.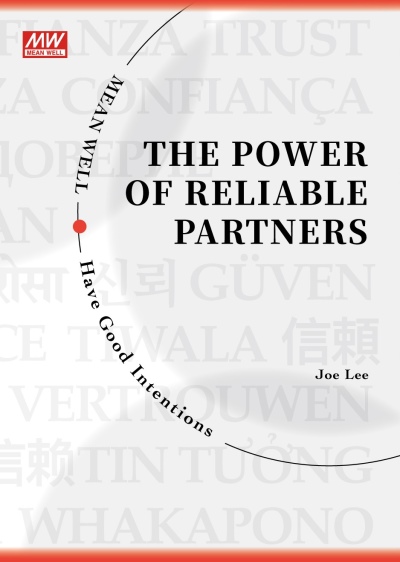 On the back of the book, there is a QR code. Highly recommend you to scan it and watch the 60-minute documentary: The Power of Reliable Partners.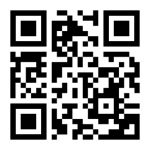 You may also find that the naming of these four parts is meaningful! From "Ready for Takeoff", "Soaring on the Wind", to "Heading for a Better Tomorrow", it represents that in the past 38 years, MEAN WELL always insists on having good intentions, persisting in doing the right thing and growing steadily. It also stands for a high expectation from founder Jerry Lin to all MEAN WELL staffs, look forward being like eagles, flying high and seeing far.
This book is not a management book. There isn't any rigid management theory inside, but many short stories fostered by mutual difficulties that partners faced together in the past years. And the "revolutionary emotions" accumulated the power of reliable partners. This kind of "Power" is the most essential thing to connect MEAN WELL and its partners, from generation to generation!
I would suggest you to pour a cup of tea, find a comfortable place, and slowly experience it with your heart. I am pretty sure you will see a unique MEAN WELL that never seen before.